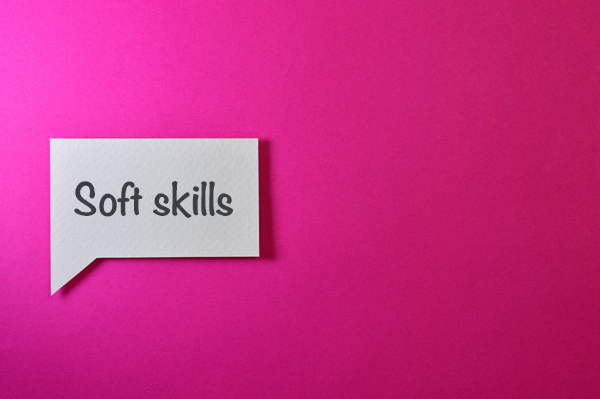 We truly believe that soft skills are at the core of any successful business and any successful career and we're more passionate than ever about the power that soft skills hold.  
Hence here are ten of favourites quotes from leading individuals in business, politics or media that iterate the importance of soft skills.
"It is not the strongest or most intelligent who will survive but those who can best manage change." – Charles Darwin, scientist
"People who wish to go into the future should have two skills to succeed – the ability to deal with people and the ability to sell." – Shiv Khera, author
"Of all the life skills available to us, communication is perhaps the most empowering." – Bret Morrison, actor
"Unfortunately, some people believe that soft skills aren't that important. However, almost every employer I've ever talked to about this disagrees. In a world where job roles are changing rapidly, soft skills will be one of the few constants […]" – Chris Jones, Chief Executive at City & Guilds via backingsoftskills.co.uk
"You cannot continuously improve interdependent systems and processes until you progressively perfect interdependent, interpersonal relationships." – Stephen Covey, author
"Take advantage of every opportunity to practice your communication skills so that when important occasions arise, you will have the gift, the style, the sharpness, the clarity, and the emotions to affect other people." – Jim Rohn, entrepreneur
"Peace is not the absence of conflict but the ability to cope with it." – Mahatma Gandhi, activist
"Business is clear that developing the right attitudes and attributes in people – such as resilience, respect, enthusiasm and creativity – is just as important as academic or technical skills. In an ever more competitive jobs market it is such qualities that will give our young talent a head start and also allow existing employees to progress to higher skilled, better paid roles." – Neil Carberry, Director for Employment and Skills at CBI via backingsoftskills.co.uk
"Leader are made, they are not born. They are made by hard effort, which is the price we all have to pay to achieve any goal that is worthwhile." – Vince Lombardi, coach
"Soft skills get little respect but they will make or break your career" – Peggy Klaus, author
Do you know any good ones?